VCAS Announces Sergeant Joshua Doran as New President/CEO
After an extensive search, Veteran Companion Animal Services (VCAS) is proud to announce Joshua Doran, J.D., and M.P.A., as the new President/CEO of the charity.
Doran comes to VCAS with a passion for veterans and nonprofit management. Doran joined the Army National Guard in 2008, serving in units across Ohio, Texas, and Indiana for nearly fourteen years. During that time, he was deployed to Afghanistan in 2011 with the 37th Infantry Brigade Combat Team and has been activated for various state-side missions.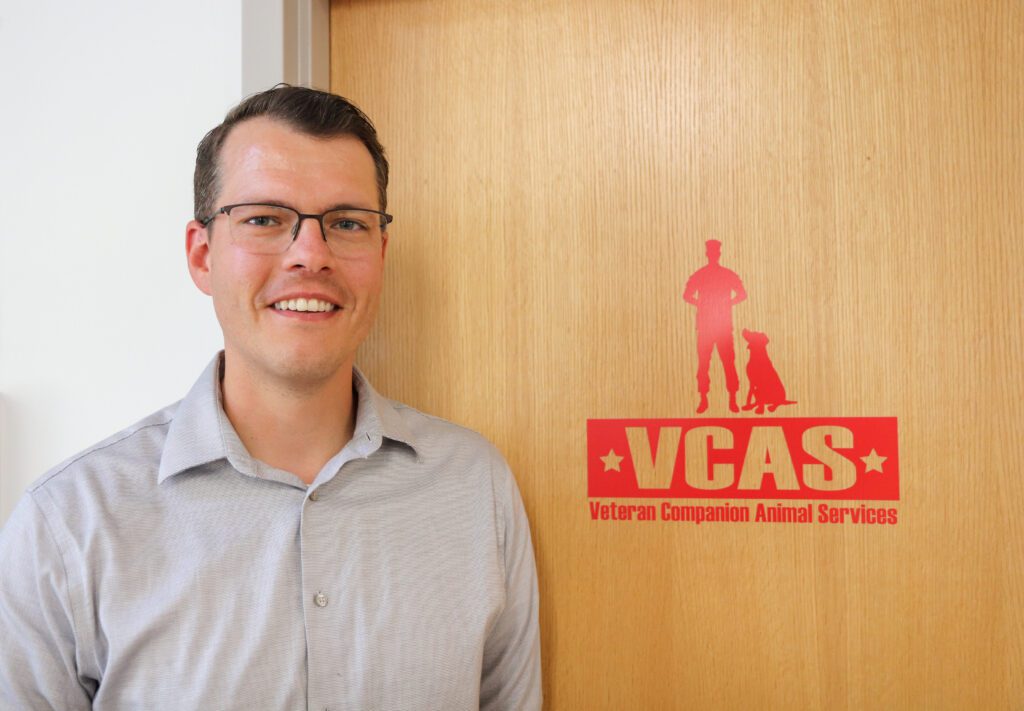 Doran understands firsthand the impact a companion animal can have on a veteran. "When I returned from my deployment to Afghanistan, I felt like a lot of veterans. I was kind of lost and searching for a way to adjust to life back home. Ultimately I got my dog, Skrappy. Having him helped me adjust to being back home and brought me so much joy. He hasn't left my side since." – Joshua Doran, VCAS President/CEO
Upon returning home, Doran completed two bachelor's degrees from Ohio State University in Philosophy and Political Science, along with a Doctorate of Law and Master's in Nonprofit Management and Social Entrepreneurship from Indiana University. ​​While receiving his Doctorate of Law, Doran was awarded the CALI Award, the highest grade in Nonprofit Organizations.
During his time at OSU, Doran founded Operation Phoenix: A Warrior Reborn, a student-led nonprofit that advocates expanding and focusing resources for disabled veteran students. Doran now lives in Westerville, Ohio with his wife of five years, Mariah, and their 8-month-old daughter, Jude.
Doran is excited to continue the VCAS legacy and trajectory started by Founder and former President/CEO, Dr. Heather Lane. Dr. Lane is now serving VCAS through a "Founder's Role" after successfully building, leading, and growing the mission over the past 9 years.
"I am so excited to welcome Josh as the next President and CEO of VCAS! Josh has a personal connection with the mission, military background, and a strong knowledge of nonprofit operations and growth. His talents, heart, and understanding ensure an incredible future of service to our veterans and rescue dogs. I am excited for all of our Champions to get to know Josh and work together to change lives in such a special way." – Dr. Heather Lane, VCAS Founder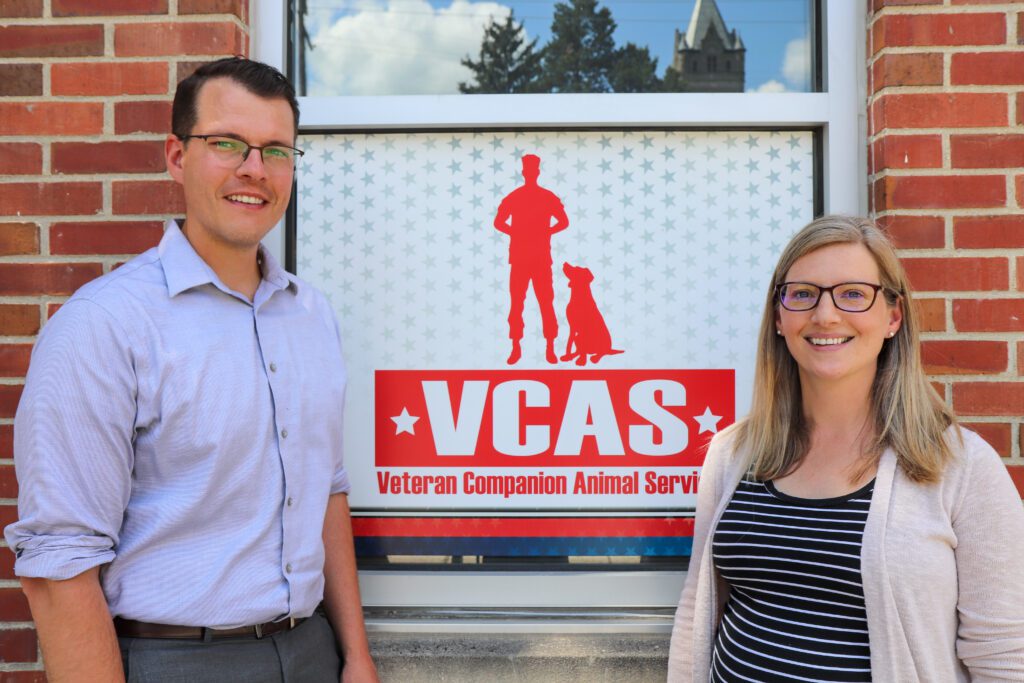 Dr. Lane would like to thank the Search Task Force, VCAS Board of Directors, and The Pulliam Group, LLC for their hand in the search for the next President/CEO.
"VCAS is excited to welcome Josh as its new CEO. Josh is joining the organization at a great time and his military and leadership background will drive VCAS into the future. His passion for non-profits aligns perfectly with VCAS' purpose and his personal connection to the mission guarantees VCAS will continue to change lives with every dog placed." – Bryan Pritikin, VCAS Board President
​​Veteran Companion Animal Services (VCAS) is a 501(c)(3) nonprofit organization that enriches the lives of veterans, military families, and dogs through the many benefits of the human-animal bond. The charity, founded in 2013, is in Delaware, Ohio, and serves veterans and military families throughout the Central Ohio area through its three programs – Rescue Dog Placement Program, Frontline Dog Training, and Alumni Program. To date, VCAS has completed 14 rescue dog placements and served over 50 veterans and military families through its programs. VCAS plans to place 12 dogs in 2022 and begin to expand its services beyond central Ohio.