Downward Dog, Anyone?
Breathing.
It's a simple, involuntary concept and we rarely stop to think about it much.  But the benefits of sitting quietly, breathing and just being can be very powerful.  Meditation, yoga and mindful breathing have a myriad of benefits.  Combining relaxation techniques with bonding with your pooch can be even more rewarding!   Like any new idea, some of us may be unsure, uninterested or even scoff at the concept.  But trying new things can be a door to growth and enlightenment!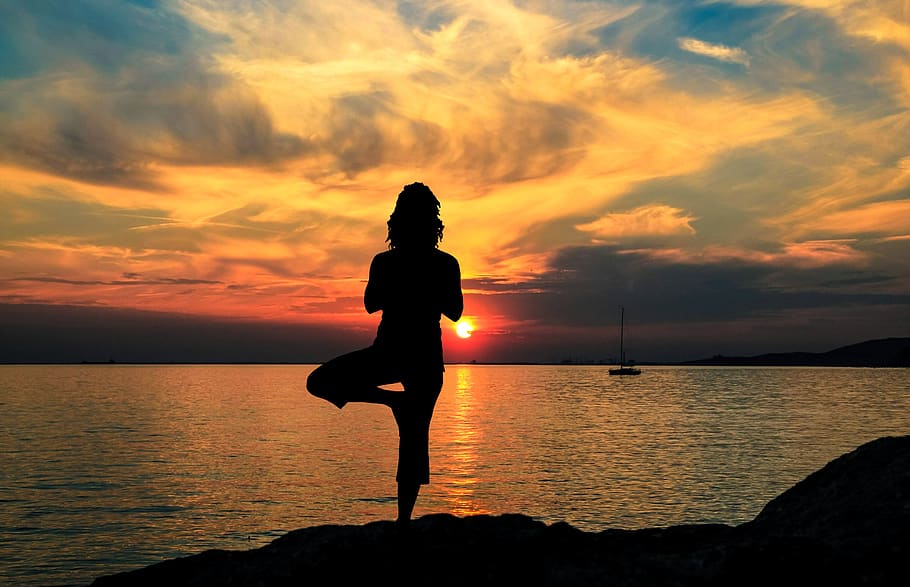 What's great about yoga, mindfulness and meditation is that you can do it with basically without spending any money or supplies! You can find mindful moments in a comfortable seat in a quiet spot just about anywhere! Proper breathing is the key to any relaxation and is the best place to begin your journey. Think of a deflated balloon in your belly as you inhale.  Imagine inflating that balloon as your belly comes out a bit and then visualize that balloon deflating as you exhale. An audible (sighing) exhale can be especially cleansing! Click here for some simple steps to getting started right now at home.
The Cleveland Clinic offers great information and resources for those wanting to learn more. This chair yoga video for beginners video is a great way to try some relaxing stretches.  This video tutorial on breathing deeply while petting your dog is great for both you and your furry companion!
If you're more likely to practice self-care by having someone guide you, there are many local studios to take classes and lots of virtual options as well!  One local studio offers discounts to veterans and first responders!  The Wonder Within at 23 North Union Street offers 3 free classes each month to veterans as well as other resources and links on their website. 
There are countless benefits of meditation, cleansing breaths, yoga and mindfulness and doing it with your furever friend nearby is even better as it can lower your blood pressure and relaxes them too!  Your bond will increase as you spend this time with your dog and together, you can both feel safe, more relaxed and happier!  It's a Win, Win!