June 21st – 25th marks this year's take your pet to work week.
Many of us are headed back into the office over the next few months and this may or may not be with your dog office mate. Dogs have become family members and the ability to take your dog to work is a great benefit and alleviates the stress of leaving them home alone. Studies have shown, allowing dogs in the workplace has many benefits for the employee, the dog, and the employer.
REDUCE STRESS – Dogs ease our stress which has the potential to lower blood pressure while increasing the great feeling derived from increased levels of the hormone, oxytocin. A dog's unconditional love is endless and is enough to share throughout the office.
BOOST PRODUCTIVITY and CREATIVITY – Studies have shown, being happier allows more creativity and productivity while on the job. Dogs provide comfort and happiness to the owner and office which allows for increased productivity versus worry.
OFFER JOY TO BREAK TIME – Break time is a great time to take the dog for a walk. It benefits both the dog and the employee to disconnect for a short time and re-energize to get back to work. What a great mental health and wellness break!
RAISE MORALE– A dog can enhance the relationship between employees as well as with managers. Dogs are very social and will nose around for hugs and love. The environment will be more relaxed and should provide less absenteeism.
ENHANCE WORKER WELLNESS – Overall, a dog provides a calmer, happier, stable environment full of unconditional love and happy tail wags. This leads to positive mental health and well-being.
There are, however, cons about having dogs in the workplace. Some people are afraid of dogs, have allergies, and dislike the chaos of more than one dog in the office. As the dog owner you will know whether your dog is a fit to go to the office all day.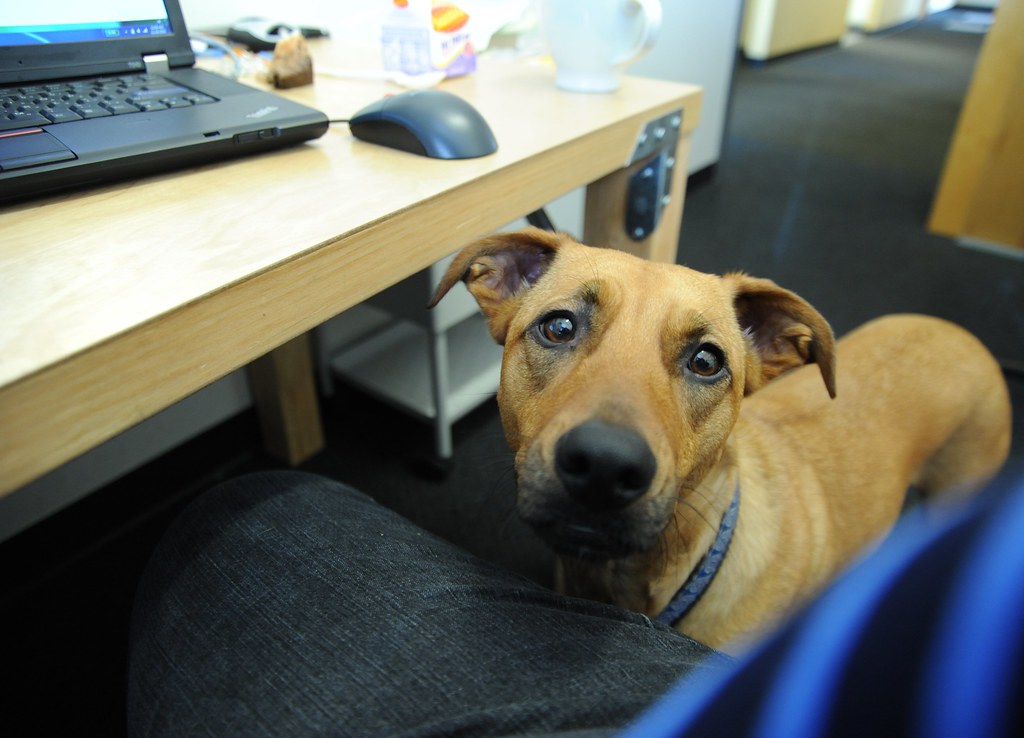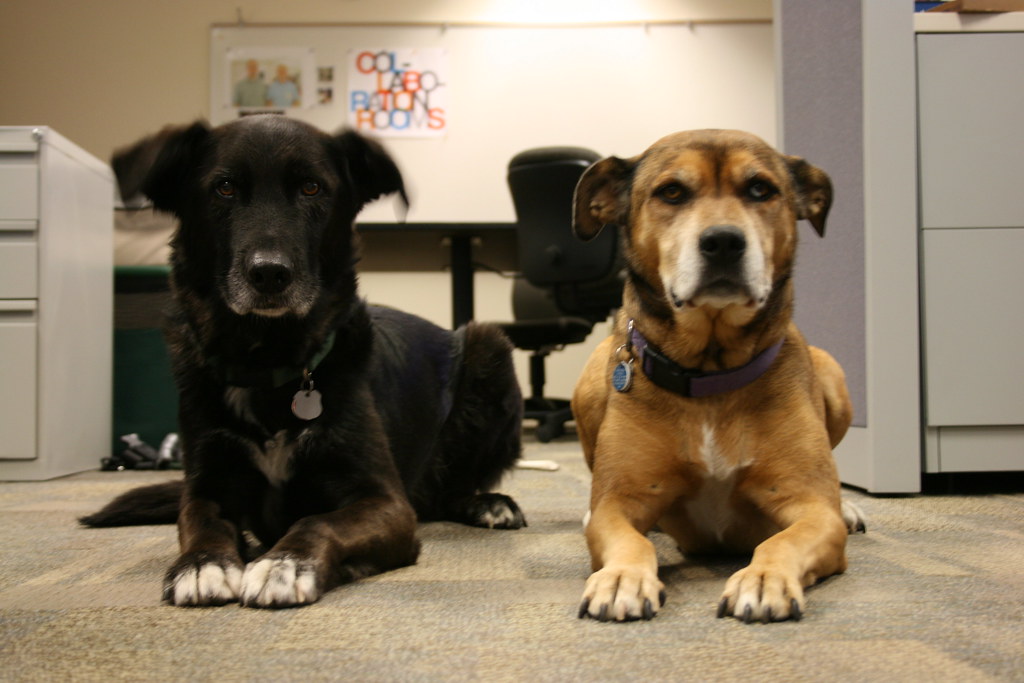 Speaking from personal experience, I owned a retail store and brought my dog to work every day. She was behind a gate in the office where she could see everyone and was totally available for pets and love from customers. This also protected those customers who were afraid of dogs. Zoe became the store mascot, and many did come in to see the dog. It was a huge benefit for me because it forced me to take a break during the day to walk her and disconnect for a bit. These dog walks were a huge part of my health and wellness.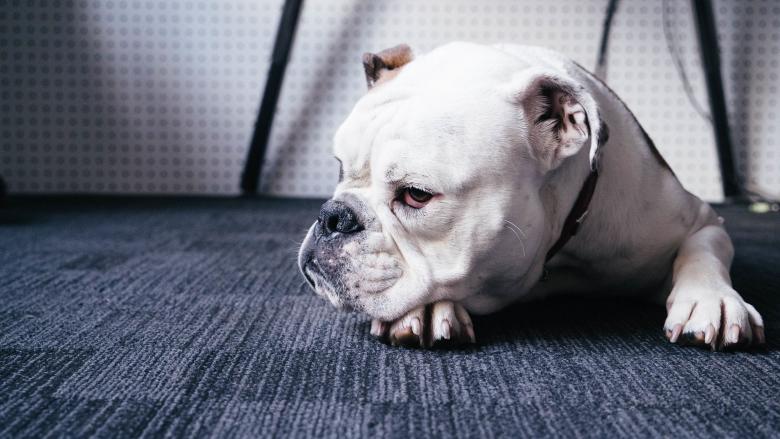 Dogs are very social and love being around people. Some may experience separation anxiety and depression when left home alone and that is when the dogs get into things – pure boredom. It is important to determine if your dog is a fit to working in the office.
Take your dog to work day can be a testing ground for allowing dogs in the workplace. Policies do need to be put in place to avoid the chaos, while the payoff can be huge in employee retention and productivity.