Sit, Stay, Socialize!
The VCAS placement process would not be complete without the Frontline Dog Training Program. This cost-free training course allows both veterans that have adopted dogs through VCAS and military families who already own a dog to attend a weekly 1-hour class taught by a professional dog trainer. For 7 weeks veterans learn about canine manners, basic canine behavior, working through experiences that dogs would be exposed to in everyday lives and maintaining focus during times of distraction. Professional dog trainer, Kristen VanNess, focuses on positive reinforcement methods and building the bond between canine and owners.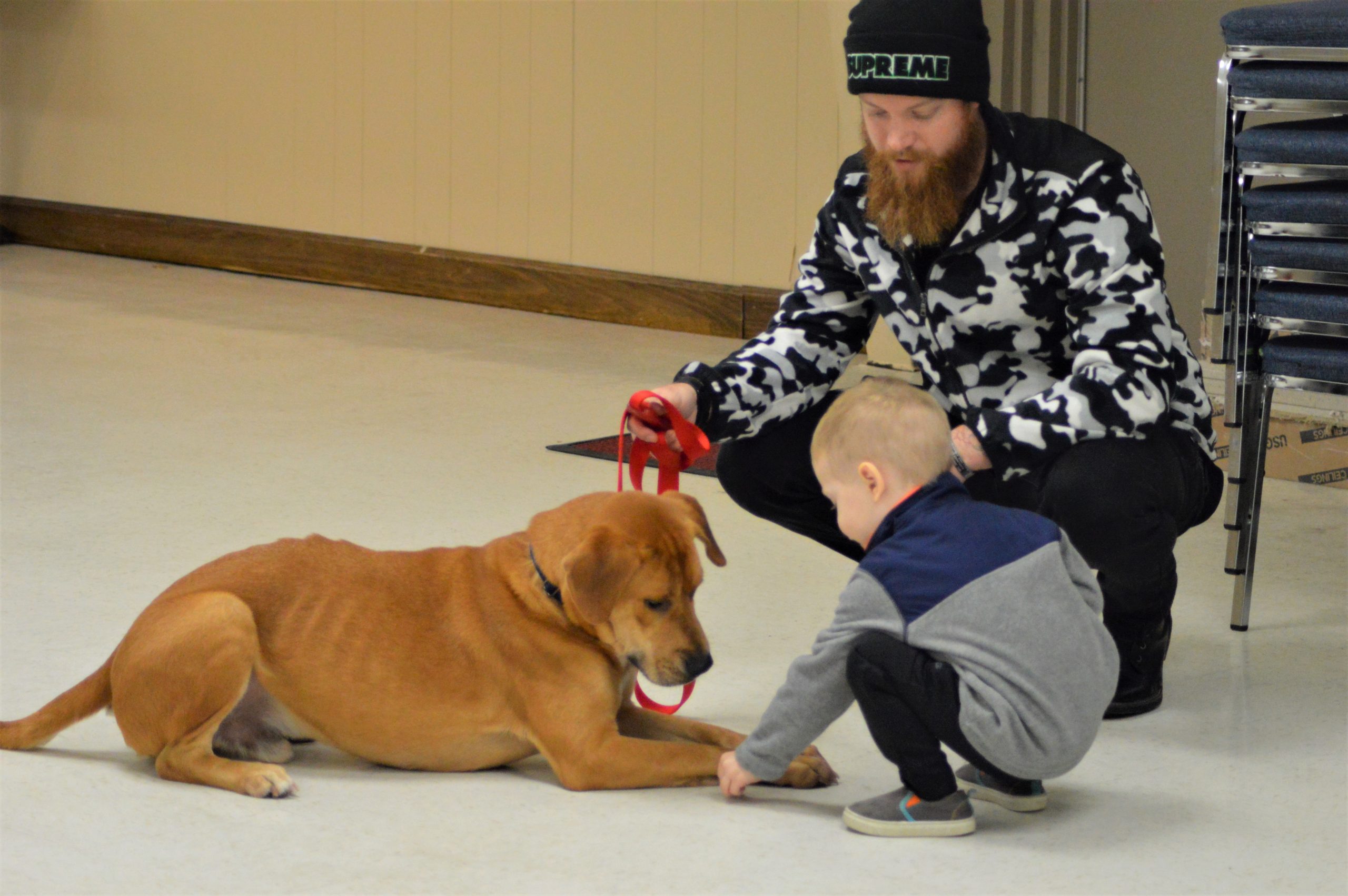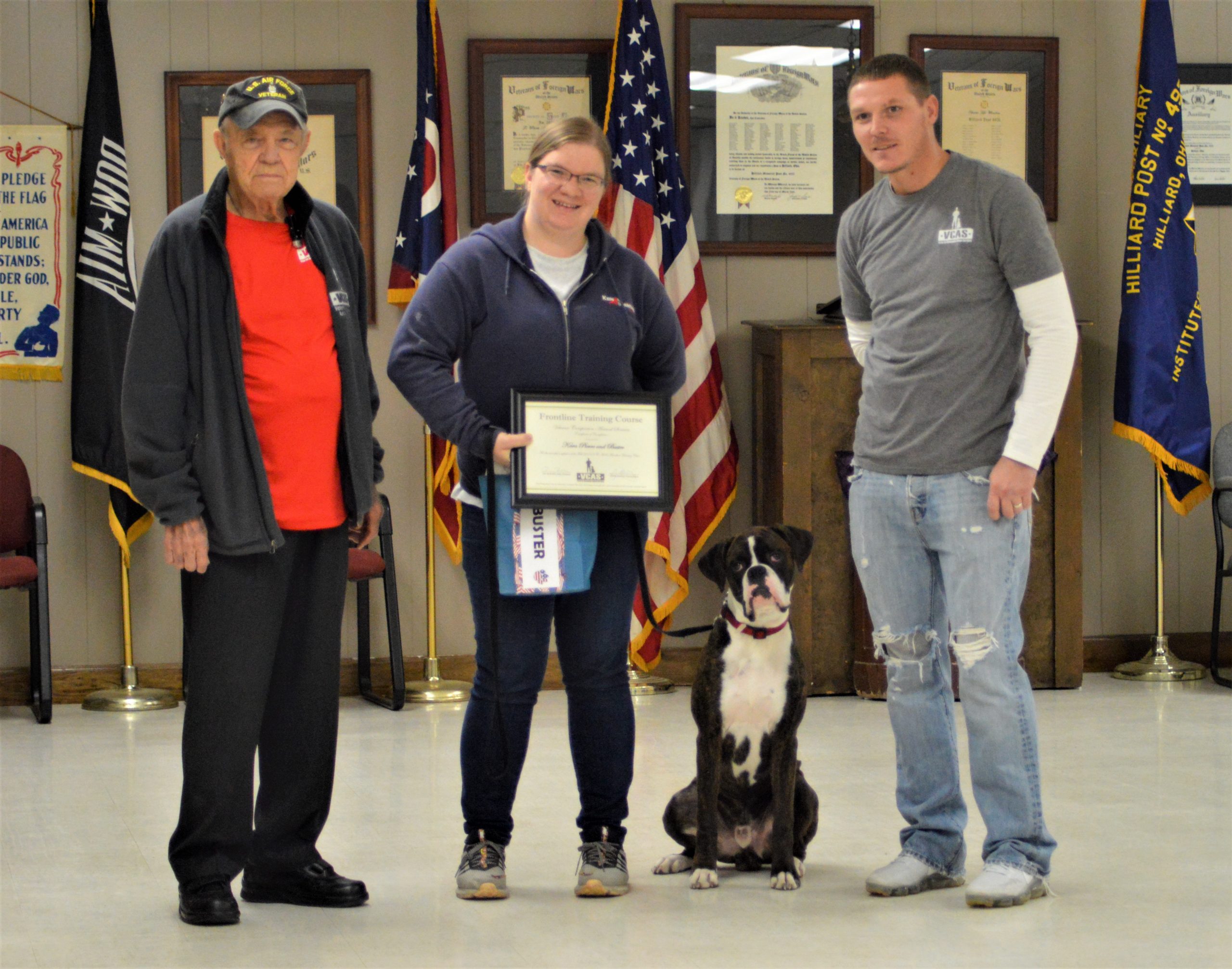 The Frontline Dog Training Program also provides the opportunity for veterans to socialize and meet other veterans and their dogs as well as VCAS volunteers. The first class is always reserved strictly for people (no dogs) to discuss the course and set goals so that it is a successful experience for both dogs and owners. The classes are offered several times a year at VFW and American Legion posts throughout central Ohio and combine new dog owners with veterans that already have dogs. Apply here for the Frontline Dog Training Program or contact VCAS with any questions.