by Sarah Bailey, Veteran, MSW, LISW; Krista Predragovich MEd, EdS, PhD, LPCC-S; Heather Lane DVM, MPH, DACVPM,
Did you know that less than 30% of veterans with mental health needs seek treatment? That's over 70% of veterans not receiving the support they need. Why is this and how can dogs help? 
Thanks to improving medical advancements more service men and women are returning home than ever before. This is fantastic news, but this has also led to a higher number of veterans returning home with post-traumatic stress disorder (PTSD) and traumatic brain injury (TBI). In addition, these veterans have higher rates of suicide, homelessness, untreated physical and mental health needs, and substance abuse disorders. These veterans can experience unique types of social isolation, in which they feel unable to relate to non-veteran family and friends. These challenges have created many barriers for veterans in need of support. Some examples of barriers include lack of trust in the healthcare system, difficulty reaching out for support and lack of awareness of resources.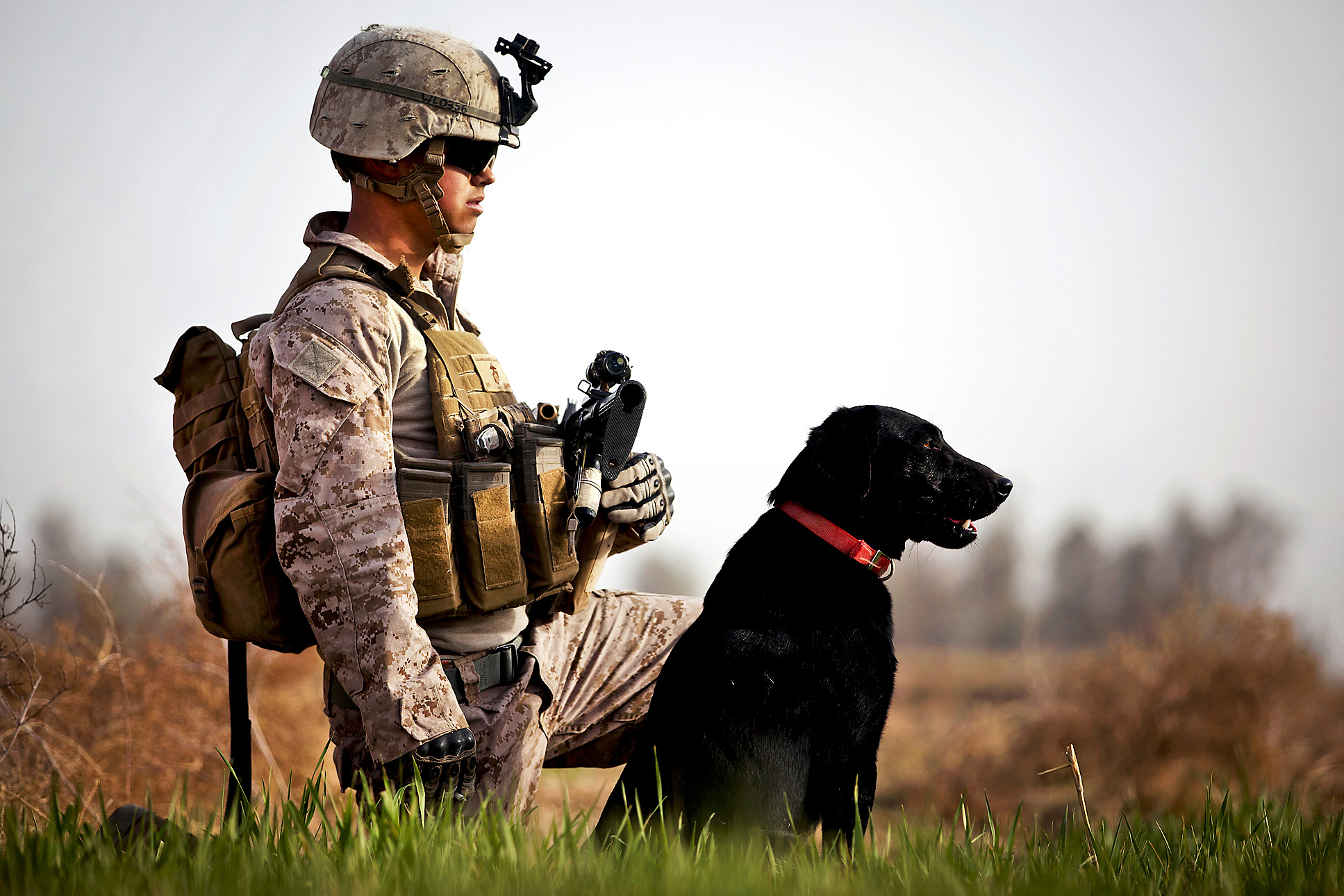 Utilizing dogs as a health intervention can be great way to help remove some of these barriers. According to the Human-Animal Bond Research Institute there are many documented health benefits to having a dog and veterans are a population that can benefit greatly. Here are just a few ways that dogs and the Veteran Companion Animal Services (VCAS) Rescue Dog Placement Program help to remove these barriers and deliver a healing intervention through the human-animal bond: 
Veterans are not required to have a diagnosed condition to be eligible for the VCAS Rescue Dog Placement Program. In this way VCAS helps open the door to the more 70% of veterans that have not sought diagnosis and treatment for mental health needs. 

Dogs help break self-isolation. When a veteran does not want to go out, a dog is there demanding a walk…and many of us know how demanding some dogs can be! In addition, once out, studies show that individuals walking with a dog receive more social interaction than those walking without a dog. Dogs work as social icebreakers. 

Once a part of the VCAS Rescue Dog Placement Program, veterans get to know other veterans and volunteers. Over the seven-week training course, relationships can be developed, needs identified and resources found to fulfill those needs. 
Our veterans have made large sacrifices, experiencing a life that is very unfamiliar to most civilians. By better understanding these barriers and working to remove them we can best serve our veterans today and into the future.